Hello and welcome in Westphalie.

Are you sure you want to enter in the castle of the Golden Eagle ?
Time for you to change your way.

You really think you are able to find the golden Eagle ?

The Golden Eagle: a treasure which give Fortune, Wisdom & Power to its owner. But beware, you will have
more than 63 rooms to explore, some are connected by secret passages, itselves hidden. unless you fall and die in a dungeon...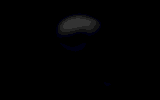 If you are sure , enter in castle through this door




to the test